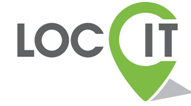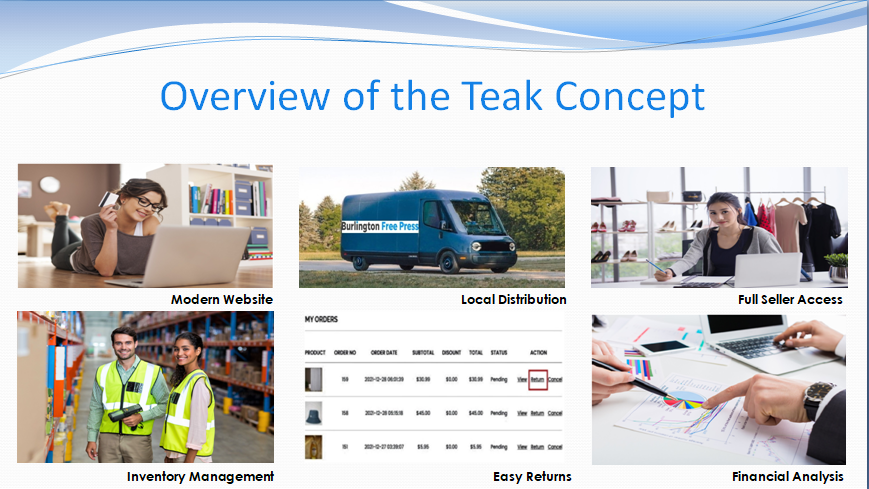 The system has six major components
● A modern website with powerful search capabilities. Your newspaper's name and logo will be heading the home page so that, while Teak is managing it, to the customers, it is your eCommerce website. You can link to it from your newspaper website.
● A routed distribution system that supports picking up purchased products from the sellers, sorting those products by delivery route and delivering them to the customers in optimized delivery routes.
● Each participating seller has an account on the system that informs them of purchases and lets them adjust quantities available for sale and mage price changes where needed.
● A full-featured inventory system is included for managing any items that you wish to sell on the website on your own account. Items that you sell might be sports paraphernalia for the local sports teams, garments with local logos, photos taken by your staff photographers, or anything else.
● The system makes it easy for customers to return purchases - an important feature for an ecommerce site. A returns system is built in so that a customer returning an item, flags it for return on the system and it gets scheduled for pickup on the delivery route that services that area.
● The LocIT system manages all of the financial activity from managing credit card charges to paying participating sellers for sales made on the website.
---
Using Existing Inventory and Shipping
● The system is a low overhead operation using retail shelves for inventory and store clerks for turning over sale items to a pickup route driver. The cross dock operation, transferring items from the pickup route to the delivery route, is done in your existing distribution center.
---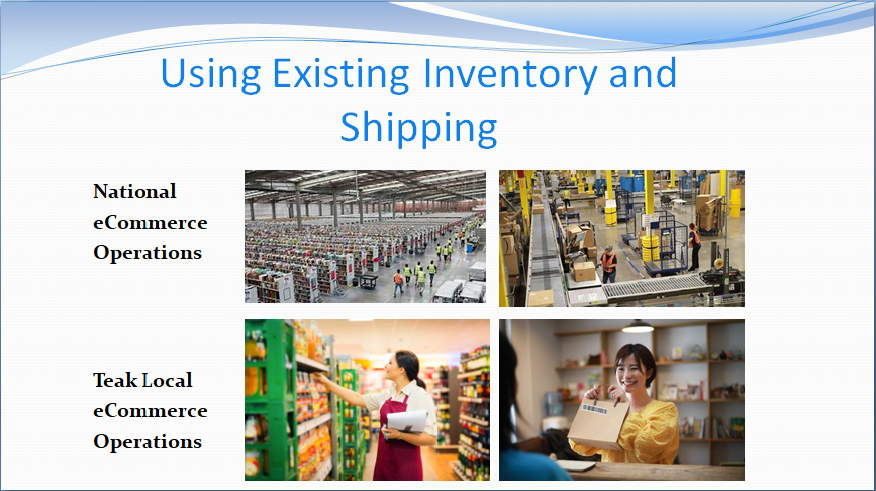 ---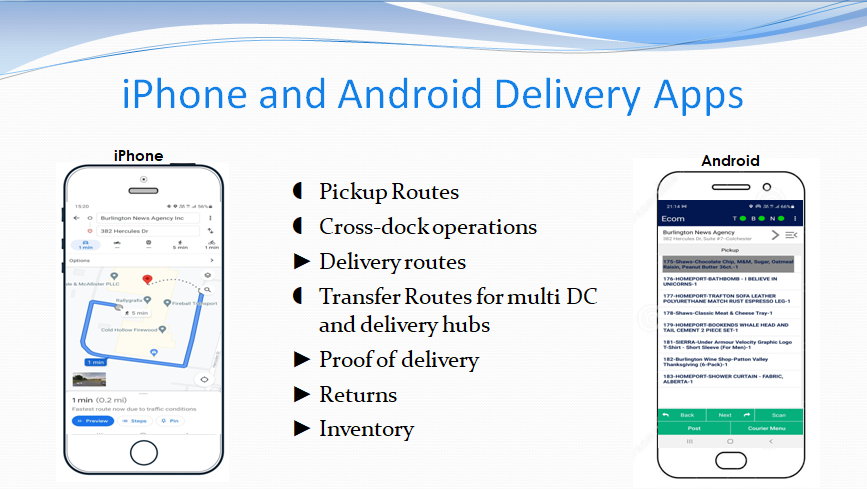 ---
Android and iPhone Delivery App
● The system includes an application - available in both iPhone and Android formats - that drivers use to record pick-ups from sellers and deliveries to customers. The application also
---
Optimized Delivery Route
Route planning helps distributors and businesses with delivery operations plan out the best routes for their drivers each day, whether they are trying to provide reliable ETAs and improve customer satisfaction or get through a multi-stop delivery route in the most efficient way possible. Optimal routes mean your drivers spend less time driving, which reduces fuel costs and can increase the number of stops a driver can make in a day, which can help improve your bottom line.
---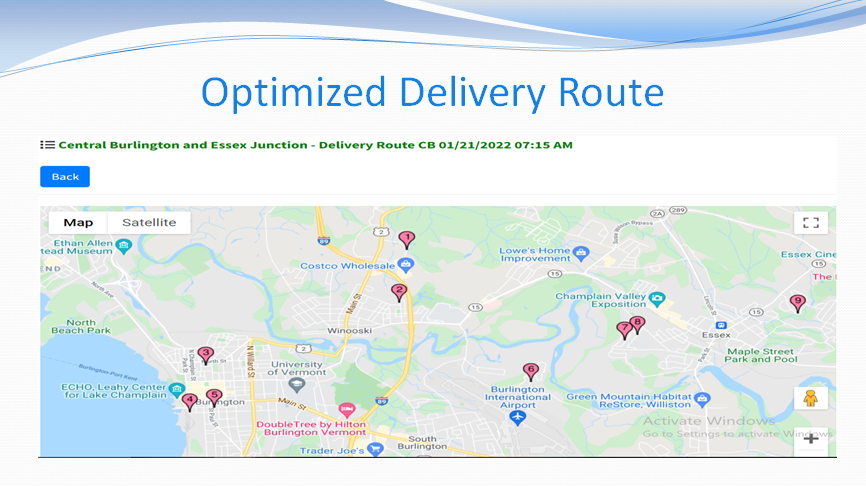 ---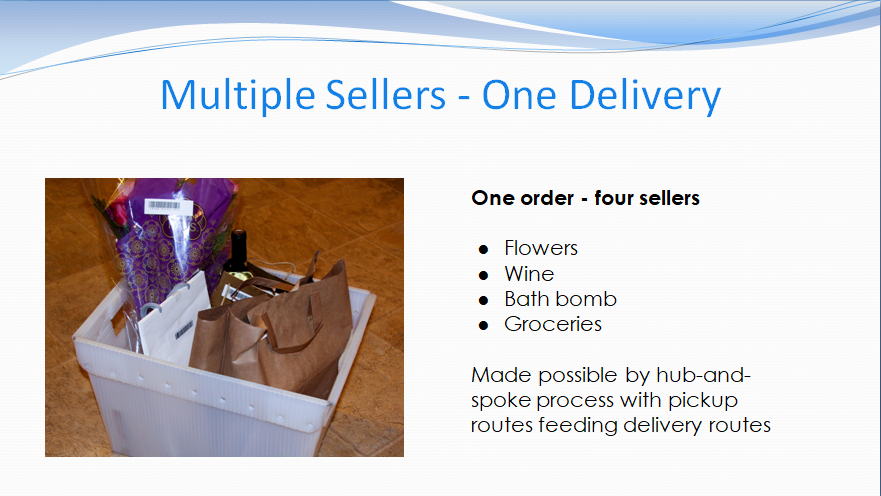 ---
Multi Seller One Delivery
Lower Financial Burden. Opening a multi-vendor b2b marketplace requires you to invest money for designing new and innovative products, and managing inventories, and logistics. ...
Improved Quality Levels. ...
Multi-Vendor Inventory Management. ...
Efficient Logistics. ...
Better Customer Service. ...